TRACKING DEVICES TO COMBAT PILFERING & THEFT.
SIMPLE UNIVERSAL GPS TRACKING DEVICE PRICE £68.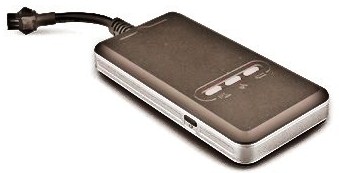 Comprises of the latest high sensitivity, easy to use, easy to install GPS tracking device with NO monthly subscription costs or tracking network monitoring charges, size 70x40x15 mm.

OPERATION:
Connect the red and black wires to any 12v or 24v battery or power supply (draws 30ma standby), install a 2G SIM card ( PAYG OR CONTRACT ) and that's it SIMPLE !!
To locate the tracker TEXT "where" to the sim card number and the trackers exact location on a google map will be texted back, accurate to approx 3 meters.Live tracking is also available via the Internet using GPRS.

HI GAIN GPS amplifiers enable this device to operate when concealed under a vehicle or bike seat,inside dash boards and will even operate inside a building (depending on density). CALL US FOR A LIVE DEMO !!
APPLICATIONS:
Tracking vehicles, motor bikes, trailers, caravans, boats, aircraft, leisure items, statues, garden furniture, plant hire, machinery, electronics, parcels, in fact any thing that can be stolen with space for a battery or with a 12v-24v mains power supply.
CUSTOM VERSIONS can be supplied with 1 year battery packs also with radio homing transmitters to locate to an accuracy of 75mm.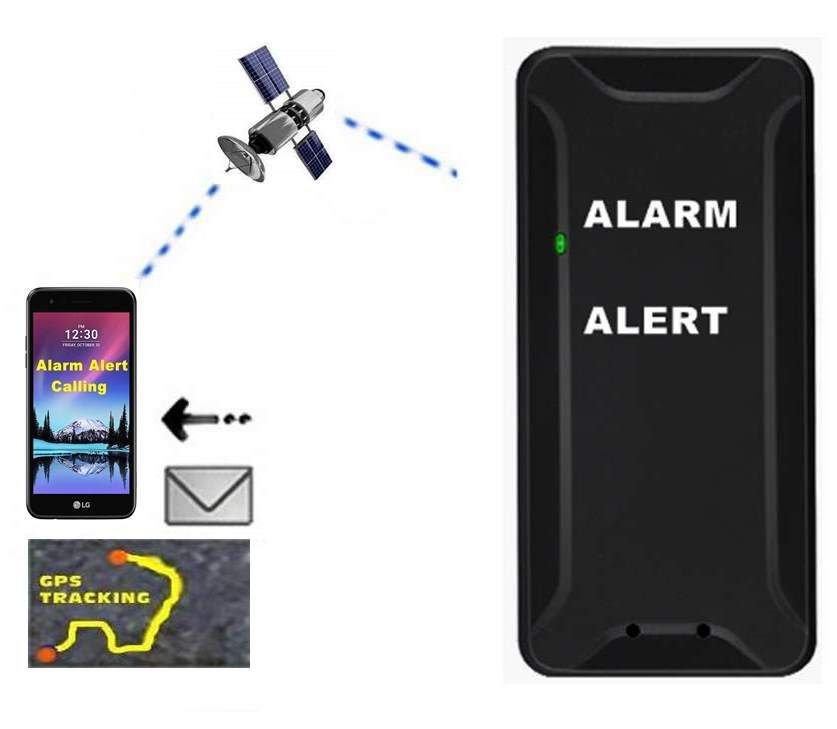 ADVANCED UNIVERSAL GSM ALARM & GPS TRACKING DEVICE PRICE £128.

Comprises of as above with the addition of the following features:


Built in telephone dialler which will text, then ring up to 3 mobile or land line telephone numbers when an alarm has been activated to alert users, central control office or help center.
Built in vibration sensor which will activate the dialler if an attempt is made to steal the vehicle or if it is hit while parked up. Can be deactivated if not required.

Hidden silent panic button sends SOS message and exact location to users or central office to summon help when activated, ideal to protect commercial vehicles, delivery vans, taxis, luxury cars etc, from hi-jack or bandit attack.
Hidden microphone enables users or central office to ring the tracker to listen in to any voices and activity with in 10 meters of the tracker at any time, ideal for monitoring condition of drivers, actions of thieves or conversations in a hi-jack situation.

Over speed alarm informs users when a preset speed has been exceeded.
Live tracking via the internet using GPRS.

Input for alarm (eg intruder, fire, water level ) sensors to activate the dialler when triggered.

Output relay which can be activated by text message to disable a vehicle fuel pump or switch on sirens or lighting etc.
Built in back up rechargeable battery which activates the dialler to alert users if main 12-24v power supply is tampered with or fails and powers tracker for up to 5 hours.
LONE RIDER PROTECTION FOR MOTORBIKES !! by adding a tilt switch or lanyard switch the tracker will automatically call for help if an accident occurs then send the exact location.

VERY EASY TO INSTALL AND OPERATE WITH NO ONGOING SUBSCRIPTION COSTS...






PORTABLE ADVANCED GPS TRACKING DEVICE PRICE £148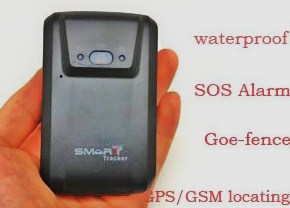 Comprises of an easy to use self contained battery powered GPS/GSM tracking device with vibration detection and audio surveillance.

OPERATION
The tracker is weather proof with a strong magnetic back cover and can be fitted to virtually anything or anyone that moves. When movement is detected the tracker will send a text message to up to 3 telephone numbers containing the GPS location of the tracker, it will then ring the numbers and activate the built in surveillance microphone to allow audio monitoring around the tracker. If GPRS is enabled, live tracking on a moving map is available over the Internet. The vibration sensor can be switched on or off at any time to enable live tracking and audio monitoring only when required; simply call the SIM card number of the tracker to listen in or text the word 'where' to get the exact location at any time.
The location will be sent back by return as a position on a Google Map accurate to approx 3 meters.

A panic button is incorporated into the tracker which will summon help when pressed by performing all of the above operation.



IDEAL PORTABLE DISTRESS ALARM FOR CHILDREN, THE ELDERLY OR INFIRM, LONE WORKERS ETC.

SPECIFICATION:
POWER REQUIREMENT: internal rechargeable battery gives up to 7 days operation, can be connected to vehicle battery for constant operation. Can be charged from supplied mains charger or 12v battery.
SIM:operates with any PAYG or CONTRACT mobile phone 2G SIM card.
MICROPHONE: built in microphone with 5m audio pick up range.
SET UP: phone numbers and functions can be added or deleted by text message. SIZE:90x50x15mm

APPLICATIONS
Tracking parcels, lone worker alarm, staff whereabouts, vehicle tracking, vehicle security, covert monitoring.



RADIO HOMING TRANSMITTERS from £45 constant carrier £90 pulse carrier.

We stock a range of custom built hi power or low power VHF/UHF homing transmitters and radio direction finding receivers for hi risk applications where the GPS & GSM service may unreliable or unobtainable, eg inside dense buildings or areas of sparse population. Full details on request.


NOTE
If the trackers are to operate in locations where the GPS satellite service may be unreliable the sim card can be registered with a GSM location service as a back up. Full details on request.
We can supply any of above with a sim card fitted ready to use.

For trade enquiry's see contact.