RADAR INTRUDER ALARM DETECTOR PRICE £58.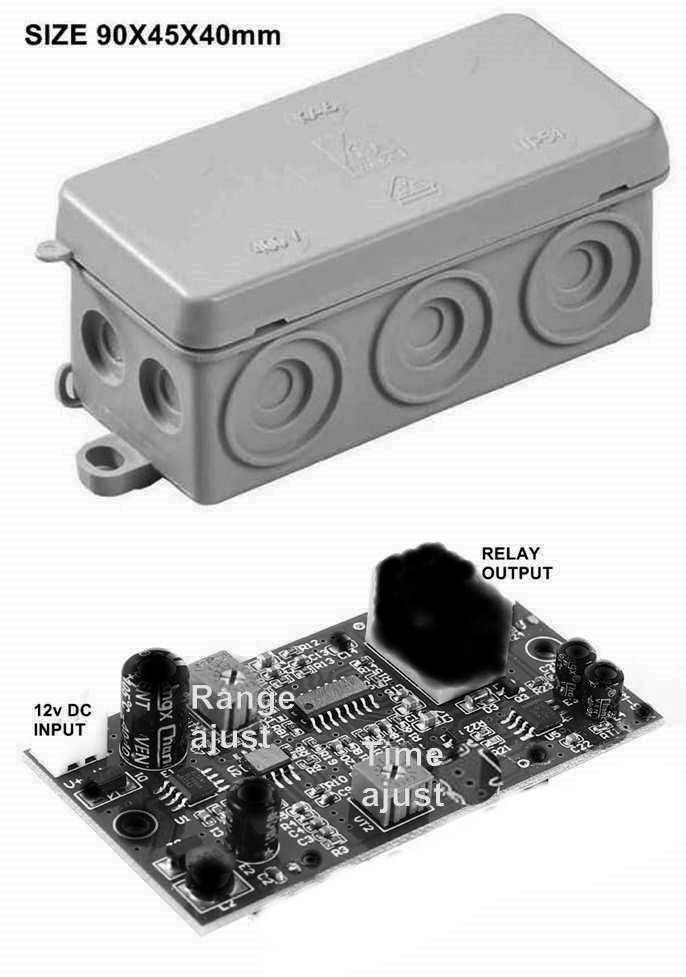 Comprises of a 5.8Ghz microwave radar intruder detector with a high power auto reset alarm output in waterproof housing size 80mm x 40mm x 40mm.




SPECIFICATION:

RANGE: Adjustable intruder detection range from 0.5m to 8m in all directions from sensor.

ALARM OUTPUT: Alarm relay out put 1 amp to drive high power sirens, buzzers, 12v led security lighting.Also can activate GSM dialer's or CCTV DVR for remote monitoring.

ALARM TIME: Variable auto reset from 1 sec to 5 mins, only resets when intruders are no longer detected.

POWER: Operates from 12v battery, solar charger, mains adaptor or alarm panel.Standby current 25ma.



OPERATION:
The microwave radar intruder sensor is an alternative to PIR detectors as it is not affected by temperature variations,it will always detect solid hot or cold objects such as vehicles and it can be installed totally covertly.The sensor will detect intruders through glass and wood windows or doors enabling the alarm to activate before a break in occurs.
The sensor will even detect intruders if buried under soil or grass.The sensor can activate cctv recorders or wireless transmitters, automatic telephone dialler's, or sirens and lighting with out the need for a control panel.The sensor will detect approaching cats, dogs and other animals but only if they move within the detectors range setting.
See OUTDOOR ALARM for animal proof detectors.


APPLICATIONS:
High power self contained alarm to protect isolated buildings, storage areas, fuel tanks,vehicles, boats, aircraft, construction sites etc.

SPECIAL APPS:
Range can be reduced to approx 0.5 meter providing ideal protection for fuel tanks on goods vehicles or for fitting under a vehicles to protect catalytic converter.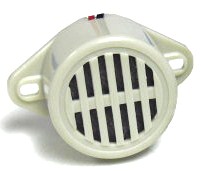 INTERNAL BUZZER PRICE £4

Comprises of a 12v piezo buzzer. Up to 10 buzzers can be installed around a building to alert users that the alarm has been activated with out alerting the intruders.The buzzers can be heard at a distance of 15 meters in a room and the sound out put can be reduced if required.




HIGH POWER 118DB SIREN PRICE £18

Comprises of a high power 12v piezo siren which can be heard up to a distance of 1/4 mile at night.Up to 3 sirens can be installed internally or externally in a sheltered location to alert neighbours and warn off intruders when the alarm is activated.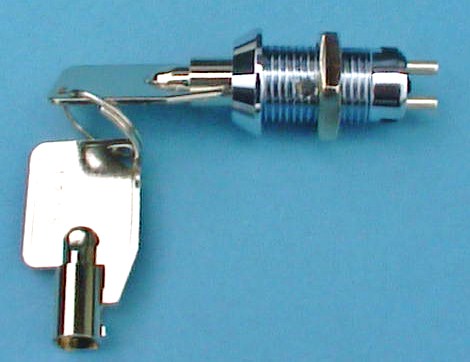 KEY SWITCH PRICE £6

Any number of key switches can be installed to arm and disarm the sensor from different locations.
Hidden on /off switches (eg light switches) can be used in place of key switches if required.



MAINS POWER SUPPLY PRICE £14.
Plug in type 12v 2amp power supply will power up to 10 detectors and up to 3 sirens.